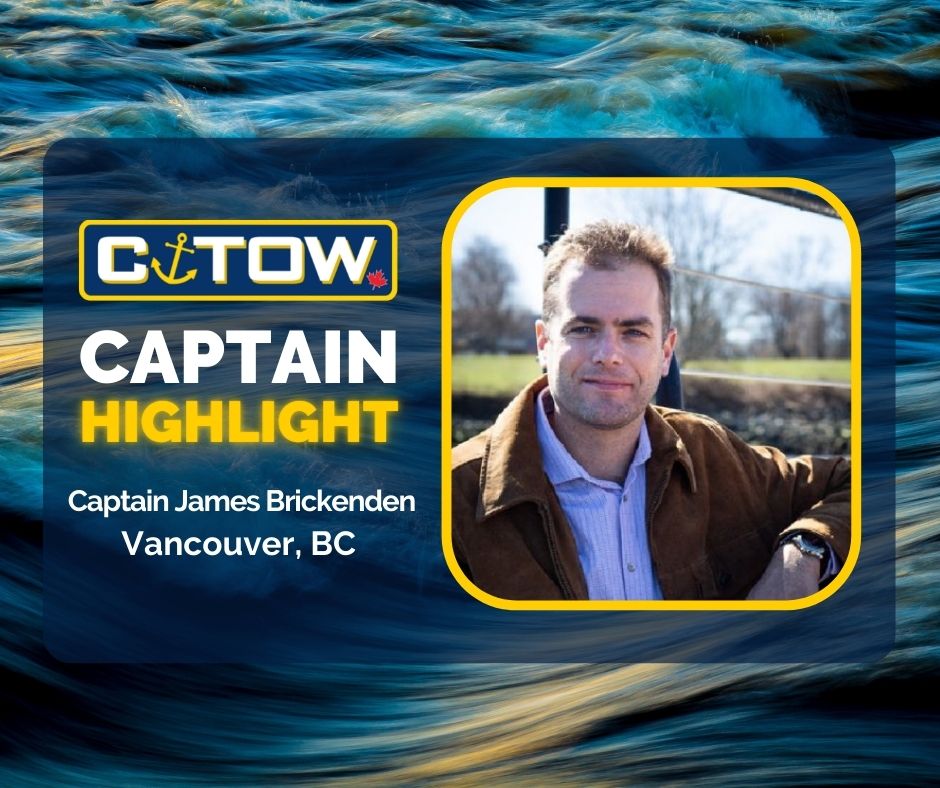 James Brickenden
Vancouver, BC
James Brickenden is happy to rediscover his hometown, Vancouver, after a ten year hiatus living in Hungary and Norway. "Vancouver has changed, but it's still familiar to me,' he says.
Vancouver, Howe Sound and Beyond
My territory includes some of the most spectacular scenery in British Columbia, ranging from the city to the North Arm of the Fraser River, Point Atkinson, Indian Arm and Howe Sound.
Special Places to See
There's so much to take in, starting right here in English Bay to the sand bars of Spanish Banks, the views of the city and the mountains beyond. It's both urban and wild at the same time. I even saw whales the other day.
The Boating Life
My career on the water began at Jericho Beach, sailing a little Optimist craft. Just a teeny kid on a teeny boat. I spent my whole youth on the water, and my career also. I currently run a 24ft ex-US Navy tow boat, custom built for the Navy. It's powered by a 454 Chevy big prop that can pull big boats.
My C-Tow Story
Before this, I used to work on oil and gas rigs offshore, in the North Sea, West Africa and South America. When I came home, I saw the C-Tow stickers and decided to check it out online. There was an opening and I thought, "this is right up my alley." And signed up.
Best Thing about C-Tow
I like being 'Johnny-on-the-spot', the guy who solves the problem with the right gear and helps people.
Most Memorable Tow
There was this boat in Howe Sound that hadn't been properly tied up. During a big storm, it was thrown up on the rocks and got a few holes in it. I was able to plug the holes and ease it off the rocks. It was a difficult operation, but it worked out in the end. The owner was really pleased and took me out for a spin in his McLaren Motor.
Boat Safety
Many people don't know enough about their boats or their destination before heading out. It would help if they took some map reading courses. A lot of my calls are fairly routine; people running out of gas, a motor refusing to start.
Why C-Tow?
It's really peace of mind at the touch of an app button on your phone. You just can't beat the ease and efficiency, and knowing that help is on the way in a crisis is invaluable.