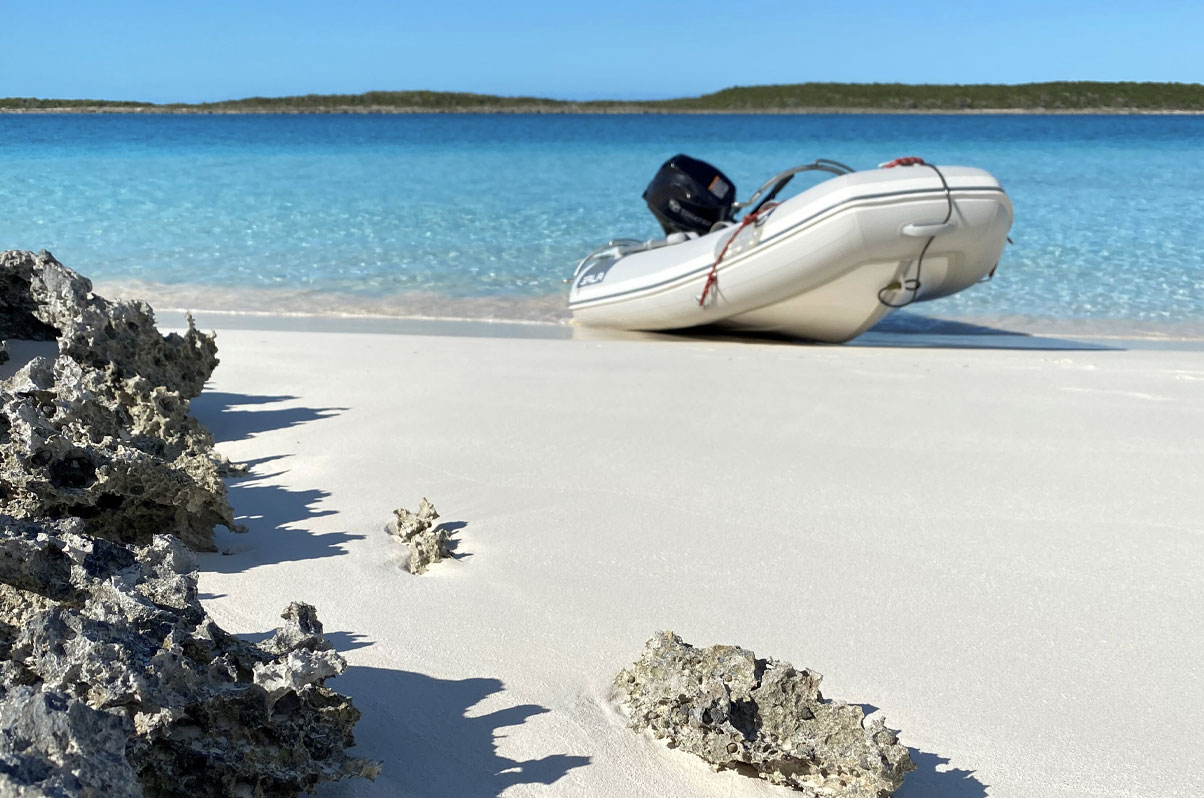 If you live anywhere near the east coast of North America whether it's Halifax to Florida and own a sailboat capable of ocean cruising, then you really need to make a trip to the Bahamas at least once. It's a boater's paradise with its crystal clear, blue, warm waters and some of the most remote anchorages. If you enjoy fishing/spearfishing, then that's just the cherry on top.
It's the one place we could actually live on what we could catch using a Hawaiian sling/pole spear daily. From a little pan-fried schoolmaster snapper for lunch to a fancy lobster dinner.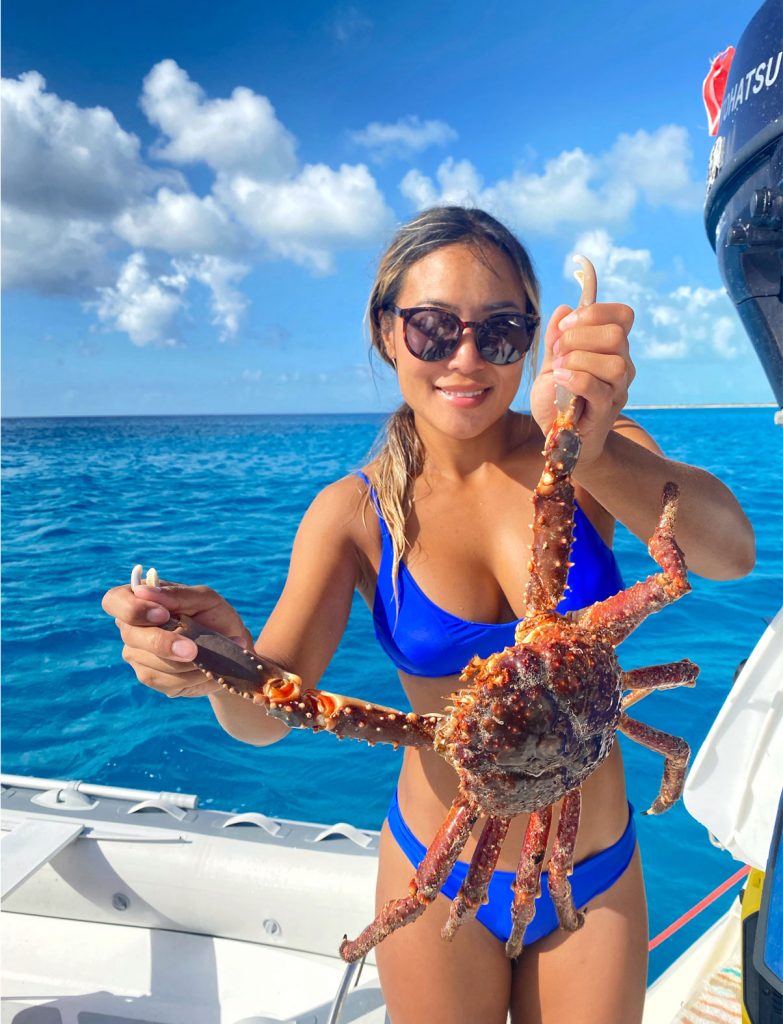 It took Steph and I about two months trying to figure out what fish we could eat/ spear and how to find them. We were also pretty scared of getting Ciguatera, an illness caused by eating fish contaminated with toxins that can make you feel pretty horrible.
The epic hunts for our meals were not only fun, but it was a effective way to stay in shape and a great way to meditate, holding your breath and calming our senses. Freediving is living on the edge of fear and absolute peace.
We were shared a helpful tip by fellow cruiser who gave us more confidence in eating our catches. It's not a sure-fire method but it allowed us to broaden our selection of fish to spear lessened our apprehension in eating the fish and potentially falling ill. Once you've speared your fish, the next step is to process it.  What you need to do is place a small piece of the raw fish on your lower lip while holding your lip open. Hold it there for 20 seconds or so and if you experience a numbing or tingling sensation in your mouth or lip,  toss that sucker to the sharks. (Note: We've heard of the results taking up to 30 minutes, so be patient.) After putting this little test to practice each time we processed a fish, we felt much more confident in eating reef fish and we started to spear a lot more. The ability to catch and cook is an asset in the Bahamas, as the meat that we came across at the grocery stores didn't look all that appetizing.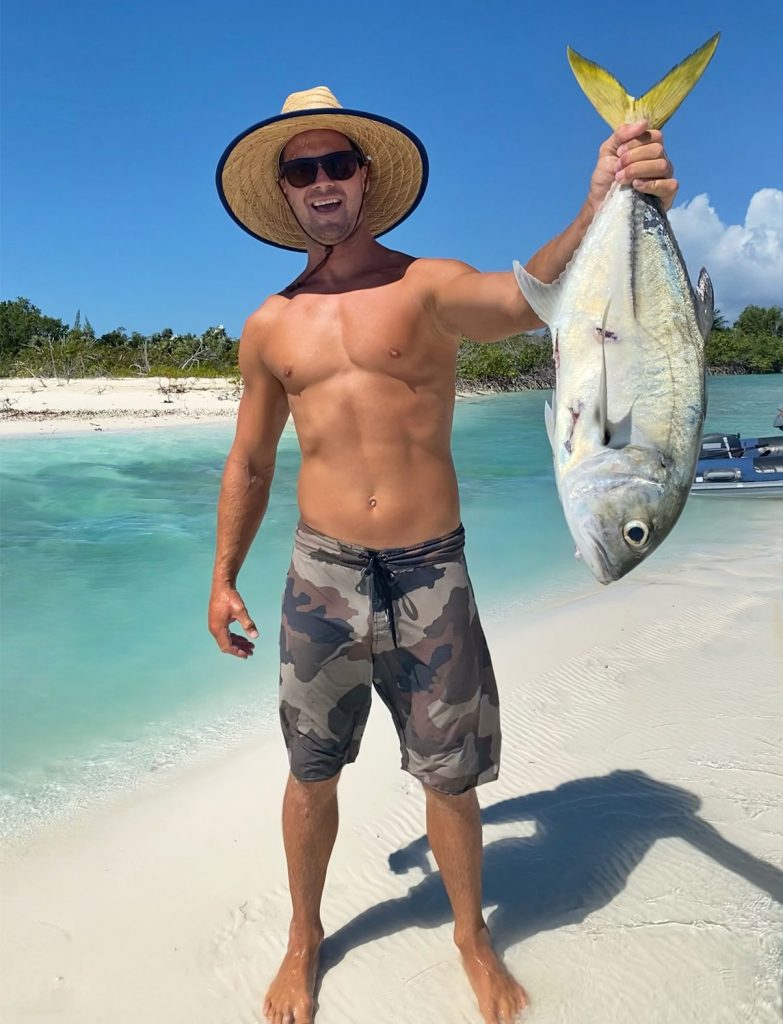 The food selection in the Bahamas is extremely expensive and far from great, so it's important to provision for your whole trip before you get there. Florida is an amazing place to do so if you're heading east and the Dominican Republic if you're coming from the west.
As for charts we found Navionics extremely accurate besides Georgetown. However, if following the markers you'll have no issues. By the time you reach Georgetown, you'll have already mastered the colours of depth. It was one of my favourite things being able to look at the colour of the water and be able to determine the depth quite accurately, often being within a foot of the true depth.
If you're interested in seeing how we provisioned for our three months in the Bahamas, the route we took, how much it cost us to cruise the Bahamas and the adventures that await you, we've documented it all, one memorable anchorage at a time on our YouTube channel. We've dedicated a whole playlist to the magic that happens in cruiser's paradise.
See more of our sailing adventures on
YouTube: www.youtube.com/SailingJibsea
Instagram: @sailingjibsea
Facebook: Sailing Jibsea 
Travis from Sailing Jibsea