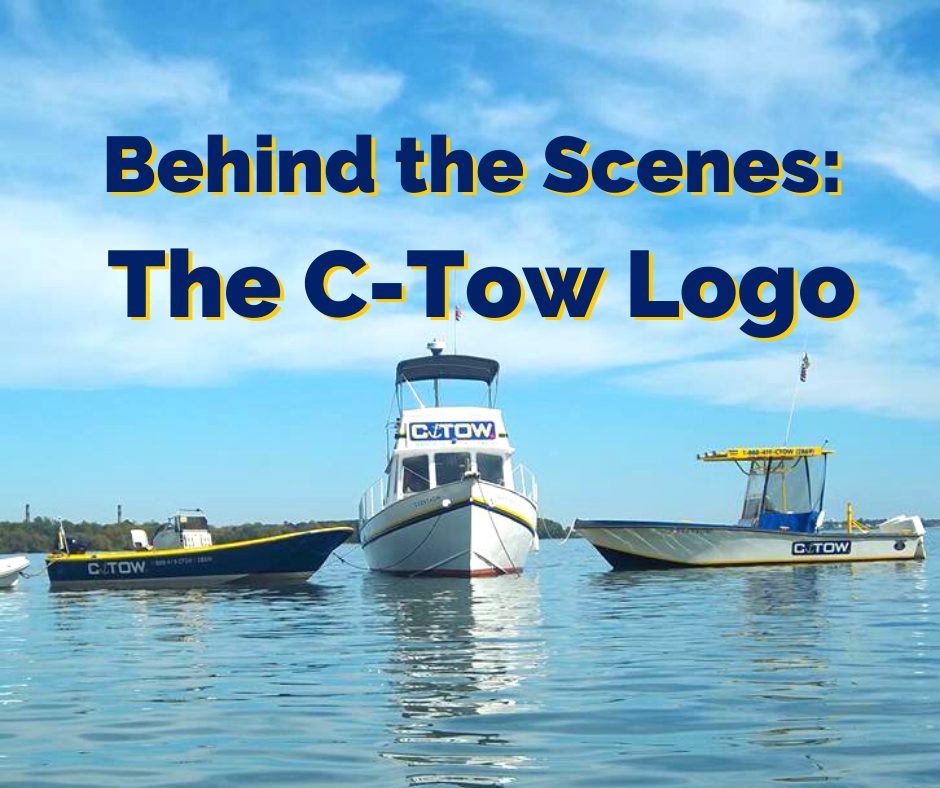 Ah, the power of a child's curiosity! On a recent drive, one of our little C-Tow fans noticed our C-Tow decal and asked why the colours are blue and gold. It's a good question — and one that made us think, our older C-Tow fans might wonder the same thing! So, we're here with some behind the scenes details for anyone who has ever looked at our logo and pondered.
Our colours focus on blue and gold, for two big reasons. Blue conveys our love of being on the water. It's a natural choice! Our darker gold colour is all about our commitment to gold-star quality. We picked the brighter yellow shade to showcase our friendly, passionate approach to everything we do. And, you may notice that we only use red in one place — the Canadian maple leaf. We want the fact that we're proudly Canadian to stand out.
Integrity, transparency, reliability, resourcefulness, and community are our anchor and compass. The next time you see the C-Tow logo on a boat, member card, or social media, you'll have a little more insight into how we chose it to convey those values.